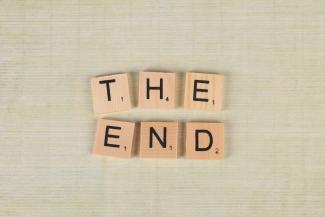 I cannot believe the third quarter of 2022 has come to a close. The fourth quarter is here and that brings us the wonderful Holiday Season. For the insurance industry it brings us the busiest time of year. The mad rush to close business for year end. It is good to review some best practices to make sure that your important case will close of year end!
Review carrier year end guidelines – Typically you should have any new application into the carrier by the middle of November for the best chance to close for year end. Starting Thanksgiving week carrier new business staff and underwriters will be taking time off for the holidays. That can create a backlog and applications received during Thanksgiving week or after can be delayed.

Replacement and 1035 – If a replacement is involved make sure the replacement paperwork follows state guidelines and is dated on or before the application date. Replacement paperwork after the application date can result in needing a new application. The replacing company has up to six months to, but typically its four to six weeks. A letter from your client asking for conservation to be waived can speed up the 1035 transfer.

Be aware of product sunsets and re-prices – The new year can bring new products, the close out of old products, and re-priced of existing. This means additional processing guidelines.

Do field underwriting – This is important all year but is very important if you are on a deadline to close a case. The biggest hold up of Life Insurance cases is obtaining medical records. This can help you determine if your client could qualify for an accelerated underwriting program. Those cases can close in two weeks. If your client must go through traditional underwriting knowing who their doctors are prior to the exam can help expedite the order of the medical records.

Stay focused on case statuses – Beware of requirements that come up during underwriting and try to satisfy as quickly as possible. Even the smallest seemingly not significant requirement can hold up underwriting. 
Year end case processing can seem daunting, but with planning, awareness, focus, and patience there is a good chance that important case can close for year end.