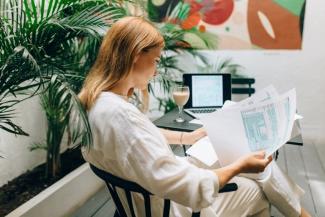 Enhancing Protection: Regular Life Insurance Assessments
As the year 2023 draws to a close, it's remarkable to reflect on the blend of challenges and opportunities it brought. The fluctuations in the market demanded considerable attention from many. In this juncture, it is prudent to revisit your existing life insurance policy.
For countless individuals, the purchase of life insurance often leads to stashing away the policy, seldom to be revisited. Whether the policy was procured online or through an agent, proactive reevaluation of the coverage is frequently neglected. Given the swift pace of life changes, the protection requirements of five or ten years ago might no longer align. Is the initially purchased policy still the most suitable one? Can existing coverage be enhanced? Is the policy performing as intended? These pivotal questions must be central to any discussion on Life Insurance protection.
The past year ushered in significant life changes for many – marriages, divorces, the birth of children or grandchildren, fluctuations in income, and accumulation of wealth. These factors collectively determine the optimal amount of life insurance for an individual. It's plausible that a policy acquired several years ago no longer provides the necessary coverage for the current phase. Are the current beneficiary designations still pertinent considering the changes that have occurred since the policy's inception?
The premium amount of a policy hinges on three crucial factors: age, smoker status, and rate class. These factors are subject to change over time. While age inevitably leads to an increase in premiums, those who were previously smokers but have since quit may apply for a smoker status alteration on permanent policies or can undergo underwriting for a new term policy. Individuals who have made positive lifestyle changes, such as weight loss, reduced blood pressure, and cholesterol levels, can apply for an improved rate class. Even those who were initially issued policies at substandard rates due to more severe medical impairments might be eligible for a better rating. Adjustments in smoker status and rate class can lead to lower premiums. Additionally, individuals who are now uninsurable but possess term coverage that necessitates permanent coverage can convert to a permanent policy if the policy allows it.
For owners of permanent life insurance, an annual review of policy performance is imperative. Whole Life policies offer guaranteed cash value and fixed premiums, with dividends often projected to cover future premiums or augment coverage. These dividends essentially represent a return of excess premiums and are calculated based on the insurance company's mortality experience, investment performance, and management of operating expenses. A comprehensive policy review, inclusive of an in-force ledger with an updated projection of potential future dividends, can provide a clear insight into the policy's performance.
Fixed and Variable Universal Life policies both maintain an account value from which the cost of insurance and other policy charges are subtracted. The account value grows through premiums paid and interest or investment returns depending on the policy type. The duration for which premiums need to be paid is determined by the performance of the policy's account value. A thorough policy review, accompanied by an in-force ledger and an updated projection, can offer a comprehensive understanding of the policy's current performance.
As we approach the new year, the landscape of life insurance sales is set for new possibilities. The recent revision of the tax code by Congress, as part of the end-of-year spending package, has reduced the minimum interest used in the section 7702 definition of the life insurance test. This alteration is expected to bring about new product innovations, allowing for more significant contributions to be made to permanent life insurance. Coupled with potential tax law modifications proposed by the Biden administration, life insurance is poised to play a vital role in supplementing retirement plans. Hence, reviewing your current life insurance cannot be overstated for the year ahead.
---
This material contains only general descriptions and is not a solicitation to sell any insurance product or security, nor is it intended as any financial or tax advice. For information about specific insurance needs or situations, contact your insurance agent. This article is intended to assist in educating you about insurance generally and not to provide personal service. They may not take into account your personal characteristics such as budget, assets, risk tolerance, family situation or activities which may affect the type of insurance that would be right for you. In addition, state insurance laws and insurance underwriting rules may affect available coverage and its costs. Guarantees are based on the claims paying ability of the issuing company. If you need more information or would like personal advice you should consult an insurance professional. You may also visit your state's insurance department for more information.