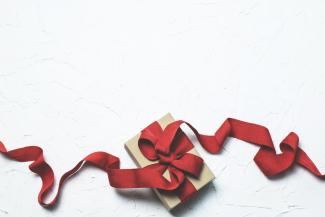 Avoid Breaking the Bank This Holiday Season
How is it that time of year already?! Time goes by fast, and so can your money during this time of year! The holiday season always makes me think of the classic movie "Home Alone." Kevin McCallister was accidentally left behind while his entire family went to Paris on a Christmas vacation. To defeat those thieves, he had to create a brilliant plan to prevent them from breaking into his home (although I've always wondered how much that brilliant plan cost in terms of repairs to the house). To avoid going into debt and spending too much money this holiday season, you need a plan too! 
Here are a few tips to help you not break the bank this holiday season: 
Budget Budget Budget 
We've all heard the saying that the holidays are supposed to be about being with family and not about receiving gifts, but let's be realistic: people are going to expect gifts. For me, personally, I love watching my loved ones open the gifts I bought for them and seeing that big smile on their faces. It's great to spend money on gifts, but it's important to make a list of gifts you want to purchase this year and budget accordingly. Don't forget to also budget for the non-gift items that come with the holidays as well (i.e., holiday dinners, parties, ice-skating, decorations, etc.)
Choose your Holiday Activities Wisely
Speaking of things that will add up, there are holiday activities that only come around once a year that can make a pretty big dent in your budget. Instead of going to an expensive holiday dinner, consider staying in, ordering takeout, and watching your favorite holiday movie on Netflix. Instead of spending the extra money to make sure you win that ugly sweater contest, consider going to budget-friendly stores to find a sweater. One of my favorite things to do during the holidays is to load my family up in our car and find the best light displays and festive decorations around town. Can't beat a free holiday activity!
Start Your Shopping Early
We all know the early bird gets the worm, which is certainly the case for holiday shopping. Don't delay, and make sure you take advantage of early holiday season bargains. The internet has made it so easy for consumers to do their homework and look for sales. Take advantage of all the discount sites you can look at for great deals (ex. Groupon, RetailMeNot, LivingSocial). 
Be Creative and Make/Give Gifts of Non-monetary Value 
Do you ever buy a gift for someone and wonder if they'll even like it or use it? Save yourself some money and think outside the box for gift ideas. Are you good with your hands, or are you artsy? Consider building or crafting something for your loved ones. There are several websites with great do-it-yourself holiday gift ideas. 
Budgeting and saving isn't easy. Throw the holidays into the mix, and it can feel challenging, but with the right mindset, it is possible. After all, the holidays are about spending time with your loved ones and not about building debt! 
As always, please reach out to your trusted advisor with any questions. 
Securities offered through LPL Financial, Member FINRA/SIPC. Investment advice offered through WCG Wealth Advisors, a registered investment advisor. WCG Wealth Advisors and The Wealth Consulting Group are separate entities from LPL Financial. 
The opinions voiced in this material are for general information only and are not intended to provide specific advice or recommendations for any individual.