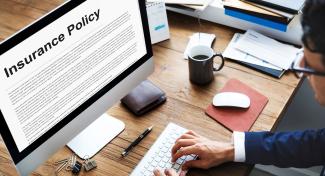 Accelerated Underwriting, E-Applications, and E-Policy Delivery
Accelerated Underwriting, E-Applications, and E-Policy Delivery
January 15, 2022
Technology has made many processes easier, and Life Insurance is no exception. Gone are the days of lots of paper and confusing applications and forms. Applications can be taken and submitted electronically, and the policy delivered electronically too. An applicant can be approved and have their policy issued in days.
The Insurance Industry has a reputation for confusing long applications, forms, and a lengthy underwriting process. This process remained unchanged for decades. Internet-based applications and E-signatures have advanced to the point where not only is taking an application easy, but private information is also secure and safe. An application can be taken, signed, and submitted to the insurance company. Once received, the carrier can make an underwriting offer by a search of the prescription database, medical information bureau, credit report, and other electronic data searches. Approval can happen in days. If an applicant is not approved through accelerated underwriting, they are sent to traditional underwriting. These accelerated underwriting programs are typically available for ages 18 to 60 for a $1,000,000 maximum face amount. These parameters can differ by carrier.
Applicants that do not qualify for accelerated underwriting or their application falls out of the accelerated underwriting parameters are processed through traditional underwriting. The good news is that technology has helped with traditional underwriting. Insurance exams and medical records are the two main components of traditional underwriting. An examiner who performs the insurance exam can use a tablet or a laptop to complete the exam paperwork and upload it directly to the exam company. The lab's results are sent directly to the carrier, and the applicant can view their results online. Medical records or Electronic Health Records (EHR) can be sent with a much shorter ETA than paper medical records. This does depend on the capability of the medical facility.
Most carriers do not print bind a hard copy of Life Insurance Policies and opt for sending policies and the delivery requirements as a PDF. The agent has the option to print them out and hand-deliver or utilize DocuSign or the carrier's preferred e-policy delivery program. The electronic delivery of policies saves time and money. The policy is placed in force within days with a drafted premium. This eliminates the cost of FedEx, UPS, or another priority parcel service.
The first time using these application and delivery technologies can be daunting and confusing, but after a couple of times, they become much easier to use. The limiting of paper and turnaround times is well worth the effort. These technologies save both time and money.
---
Disclosures:

Business photo created by rawpixel.com - www.freepik.com
Securities offered through LPL Financial, Member FINRA/SIPC. Investment advice offered through WCG Wealth Advisors, a registered investment advisor. WCG Wealth Advisors and The Wealth Consulting Group are separate entities from LPL Financial.
The opinions voiced in this material are for general information only and are not intended to provide specific advice or recommendations for any individual. Investing in stock includes numerous specific risks including: the fluctuation of dividend, loss of principal and potential illiquidity of the investment in a falling market. Government bonds and Treasury bills are guaranteed by the US government as to the timely payment of principal and interest and, if held to maturity, offer a fixed rate of return and fixed principal value. Investing involves risk including loss of principle.