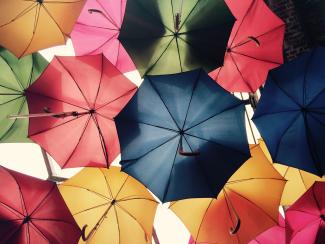 10 Items Overlooked in Your Life Insurance Policy
Life insurance policies are incredibly detailed and even a good life insurance might not touch on everything that you should know. Here are ten items every consumer of life insurance should be aware of.
The Free Look Period
Every state requires a Life Insurance contract to have a free look period allowing the policy owner time to review the contract and make sure the policy meets your needs. The contract can be canceled for a full refund during the free look period. The minimum period required is ten days but can extend up to thirty days for older clients.
Incontestability Clause
Life Insurance policies have a two-year incontestability clause that allows the insurance company to void the contractor deny payment of a death claim within the first two years due to fraud or misstatement on the application. Fraud will lead to voiding the contract or denial of the death claim. All premiums paid are returned to the policy owner. Misstatement or misrepresentation on the application usually leads to the death benefit being reduced by the amount of additional premium that should have been charged due to the misstatement or misrepresentation.
Suicide Clause
Like the incontestability clause the suicide clause extends for the first two years of the policy. The death claim will not be paid if the insured commits suicide within two years. After two years a death claim for suicide will be paid.
Premium Payment Modes
You can pay your life insurance premium on an annual, semi-annual, quarterly, and monthly basis. Most companies will require monthly premiums to be paid by an EFT. Paying semi-annual, quarterly, and monthly is more expensive than paying annually. The insurance company will add a service cost for paying other than annual.
Grace Period
Life insurance companies will accept a late payment during the grace period, which is typically 31 days.  During this time, the insurance company will accept payment and coverage wil remain in force.
Reinstating a Lapsed Policy
If your policy lapses for non-payment after the grace period, you can reinstate your policy by paying the back premiums due. You typically do not have to provide evidence of insurability if you reinstate the policy between twenty-one to thirty days after the policy lapsed depending on the company. After twenty-one to thirty days, you will have to prove insurability to reinstate the policy.
Life Insurance Riders
Riders are extra features of a life insurance contract. Some of them you pay for and others are free. Knowing what these riders do especially the ones that you pay for is essential to determining if they are worth the cost. Spouse and child riders for a cost offer coverage for your family. Waiver of premium will pay your premium if you become disabled.  These are riders that you pay for. Accelerated death benefit riders for chronic, critical, and terminal illness typically added for free. There are some chronic illness riders that do have a cost either on the front end or back end.
Policy Loans
Policies that have a cash value allow you to borrow against the policy providing you have sufficient cash value in the policy. However, these loans are not always free. Loan interest is charged, and, in some cases, it can exceed what is earned on the proceeds loaned against.
Death Benefit Payout Options
The beneficiary can have the death benefit paid out in a lump sum, or in an interest-bearing account with check writing privileges. Also, some companies offer annuity payout options too. This allows the beneficiary to receive guaranteed income for a period certain or life.
Conversion Privilege
Term life policies typically offer a conversion privilege allowing the policy owner to convert the coverage or a portion of it to permanent insurance. The conversion is at the insured current age. Some carriers designated a product to convert too. Other carriers allow conversion to their entire portfolio products. There are conversion time periods that limit how long a policy can be converted and to what products are available. After seven years the a carrier might limit the products available.